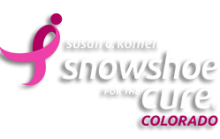 KOMEN COLORADO'S 2019 SNOWSHOE FOR THE CURE
DATE:

March 2, 2019

TIME:

7:30 AM

PLACE:

Frisco Nordic Center

Susan Komen Denver Events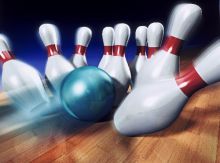 Save the date and register. Our 6th Annual Cancer Sucks Bowling Event and Fund-raiser. 

Register for event at https://cancersucksbowling.eventbrite.com

Cost $30.00 per person payable at the door.

Come bowling with us for fun and support a great cause. Strike Out Cancer for Cancer Sucks Relay for Life Team. All proceeds are donated to American Cancer Society. The event is March 10, 2019 check in at 1:30 pm start bowling at 2 pm ending at 4 pm. Please arrive at 1:30 pm to get assigned a lane, pay and check out the raffle items. Cost $30.00 per adult and children - payable at the door. Cash Only. There will also be a chance drawing/raffling off some great prises. Chance Drawing tickets are $3 each or 3 tickets for $10 or our best deal 10 tickets for $20.00.
Live By Living provides transformative outdoor experiences for cancer survivors and their caregivers. Our day hikes, snowshoe outings, and cancer survivor retreats are structured to help you build up your strength and stamina, to find solace in the beauty of nature, and to inspire, and be inspired by, others who are traveling along the cancer journey.
Please see website for details and dates.
Registration is now open for Live By Living's winter 2019 cancer survivor/caregiver retreats.  We are offering 2 snowshoe retreats -- one in March, and the other in April. 
The first retreat is March 15-17 to the YMCA of the Rockies in Estes Park.  The second is April 1-3 to the Shine Mountain Inn, located near Vail Pass.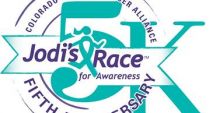 JODI'S RACE FOR AWARENESS! Register at the event! Registrar ends on line June 8th 11:59 PM click here to register
Saturday, June 8, 2019 in Denver's City Park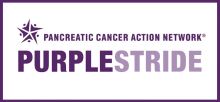 WAGE HOPE AT PURPLESTRIDE DENVER. THE WALK TO END PANCREATIC CANCER.            
June 23, 2019 | WASHINGTON PARK 

The Wedding Pink is a heartfelt, wedding giveaway awarded to a couple whose lives have recently been touched by breast cancer. It is held annually in Colorado; however, as long as you meet our submission criteria you may live anywhere in the country and submit your story. This is an opportunity for one deserving couple to be awarded a dream wedding nearly cost free and valued at over $40,000. Check out the newly designed website, please check it out when you have a moment: weddingpink.org

Rocky Mountain
Washington Park
Denver, CO

September 26, 

2019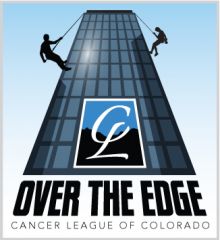 Go Over the Edge for a Great Cause!

TBD

 - Denver, Colorado
To secure your spot to rappel down a Denver skyscraper, click here to register. Act now, for space is limited! Participants must raise a minimum of $1,000 for this thrilling opportunity. All monies raised by Over the Edge rappellers go to fund cancer research and support service grants for patients here in Colorado.
Help our rappellers reach their $1000 mark, sponsor a rappeller now.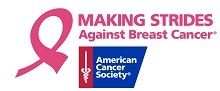 Making Strides of Denver Click here to register
SUNDAY, OCTOBER 2019 TBD
Registration: 8:00 a.m. Walk: 9:30 a.m.
Village Center Station
6380 S Fiddlers Green Cir, Greenwood Village, CO
The Colorado Cancer Coalition is a statewide collaborative working to eliminate the burden of cancer in Colorado.
Our Task Forces and members work together to improve the life of all Coloradans touched by cancer.