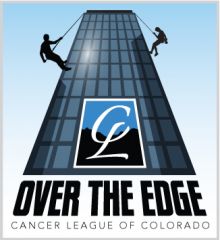 Go Over the Edge for a Great Cause!
September 7, 8 & 9, 2017 - Denver, Colorado
To secure your spot to rappel down a Denver skyscraper, click here to register. Act now, for space is limited! Participants must raise a minimum of $1,000 for this thrilling opportunity. All monies raised by Over the Edge rappellers go to fund cancer research and support service grants for patients here in Colorado.
Help our rappellers reach their $1000 mark, sponsor a rappeller now.

Rocky Mountain
Washington Park
Denver, CO
Thursday September 28, 2017 05:30 PM MST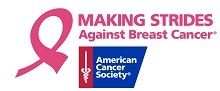 Making Strides of Denver Click here to register
SUNDAY, OCTOBER 22, 2017
Registration: 8:00 a.m. Walk: 9:30 a.m.
Village Center Station
6380 S Fiddlers Green Cir, Greenwood Village, CO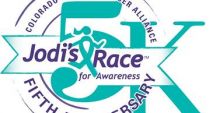 JODI'S RACE FOR AWARENESS! Register at the event! Registrar ends on line June 7th 11:59 PM click here to register
Saturday, June 10, 2017 in Denver's City Park
Ford Warriors in Pink® will choose a select number of breast cancer patients, survivors and co-survivors to empower themselves during our More Good Days Tour.
If you'd like to participate in one of the experiences below, please review the dates, times and descriptions of the activities, and select up to three that interest you. Then fill out our questionnaire to submit your request for a good day experience. Click here to register for events 
Flamenco Dance Lesson 06/18 or 06/28
Mantra Glassblowing Class/ Mulitple dates
Green Chef Cooking Class 06/23
Voodoo Comedy Workshop 06/27 or 06/29
Fabric Bliss Knitting Class 07/8
Arkansas Valley Adventures: White water Rafting or Rock Climbing Multiple dates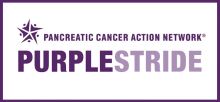 WAGE HOPE AT PURPLESTRIDE DENVER. THE WALK TO END PANCREATIC CANCER.            
06/25/2017 | WASHINGTON PARK 
Canvas and Cocktails! Tuesday, July 18, 2017 6:30 pm - 8:00 pm Click here to register
Location: Canvas and Cocktails at 6853 S. York Street, Suite 124, Centennial
Description: This wonderful event is hosted by COCA supporter Jennifer Cancino in honor of her mother. The event is an absolute blast and everyone finishes with a beautiful piece of art, both self created and impressive! 
The Colorado Cancer Coalition is a statewide collaborative working to eliminate the burden of cancer in Colorado.
Our Task Forces and members work together to improve the life of all Coloradans touched by cancer.
Live By Living provides transformative outdoor experiences for cancer survivors and their caregivers. Our day hikes, snowshoe outings, and cancer survivor retreats are structured to help you build up your strength and stamina, to find solace in the beauty of nature, and to inspire, and be inspired by, others who are traveling along the cancer journey.
Please see website for details and dates.